Can You Trade In a Financed Car?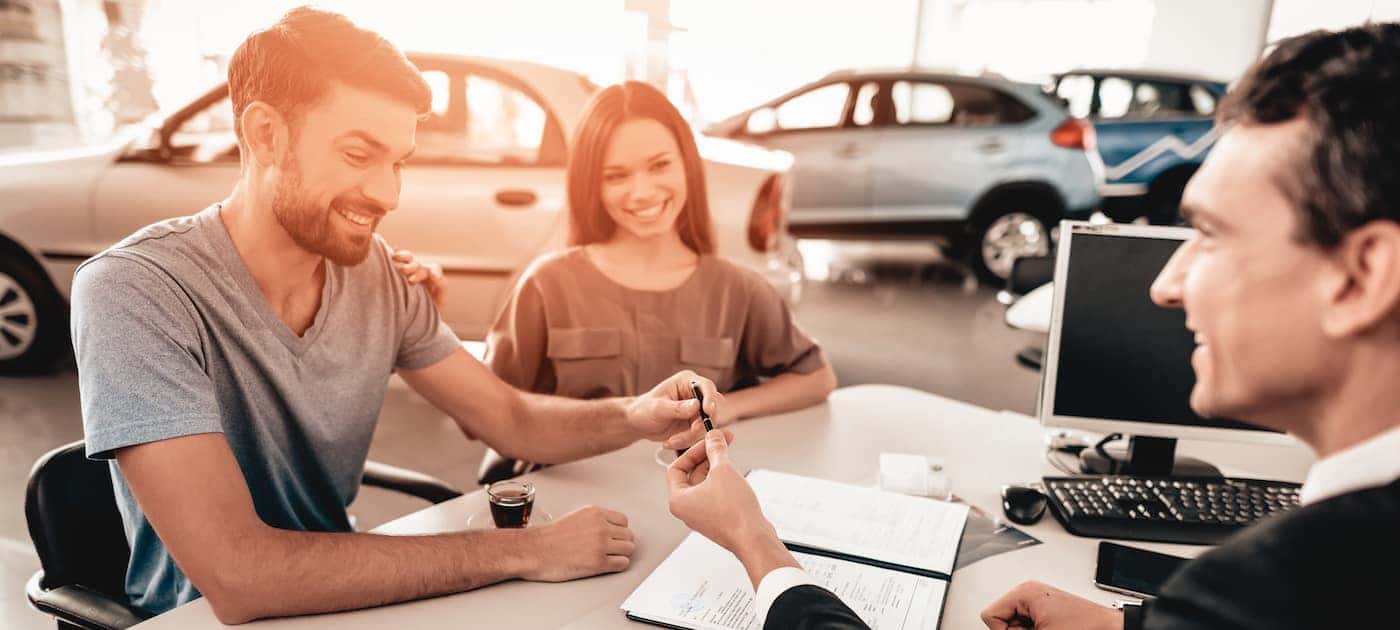 If you're shopping for a new vehicle near San Antonio and wondering "can you trade in a financed car?" you'll be pleased to know that the answer is yes! Keep in mind, though, that the loan on your current vehicle won't go away when you trade in – you'll still need to settle the balance. Explore your options for trading in a financed car with a loan balance with the finance professionals at Principle INFINITI of Boerne, and contact us with any questions along the way!
How Does Trading In a Financed Car Work?
To begin trading in a financed car, you'll first need to determine the leftover balance on your auto loan – it should be listed on your monthly statement.
Use the trade-in value tool at Principle INFINITI of Boerne or a similar option from a source like Kelley Blue Book for an estimate on your current vehicle's value. Keep in mind that this is only an estimate, and it's not until your vehicle is inspected that a dealership will give you an official value for it.
If the amount that remains on your auto loan in New Braunfels is less than the trade-in offer, you'll have money left over that will go toward purchasing your new vehicle.

For example, let's say you still owe $7,000 on your car loan. If the dealership gives you $8,000 to purchase the new vehicle, you'll be able to pay off your loan and apply the remaining $1,000 to your next purchase.

If the remaining balance on your car loan is more than your trade-in offer, you'll still owe money on your car – this is what's known as negative equity. You can either pay off the remainder in full before purchasing your new vehicle, or you might be able to roll the balance over onto your next auto loan with the dealership you're shopping from.
What Does it Mean to "Roll Over" a Loan?
When you're attempting to trade in a financed car for lease and a dealership claims they will pay off your old loan no matter how much your remaining balance is, it's called "rolling over" a loan. Know that this is too good to be true – the price is simply added to your new loan on your next car purchase, meaning you're paying the dealership back for your old loan while paying off the new loan.
Find Your Next Vehicle at Principle INFINITI of Boerne
Ready to trade in a financed car for lease near San Marcos? Head to our Boerne showroom to get started today, but be sure to browse our new vehicle specials and apply for financing beforehand! If you have lingering questions about trading in a financed car, ways to improve your credit score, getting a lease vs. buying, consult our car-buying tips or reach out to us at (210) 477-1775.
More From Principle INFINITI of Boerne
INFINITI of Mobile Receives Prestigious Award of Excellence We're proud to announce that INFINITI of Mobile has been recognized as an Award of Excellence winner for the second year in a row. Additionally, our location ranked eleventh in the nation and received the prestigious title of a Circle of Excellence location, an honor of which…

San Antonio are drawn to the popular INFINITI QX80 due to its capability and advanced features. The QX80 is the largest available SUV in the new INFINITI vehicle lineup and it has a pretty impressive towing capacity. Travel the Boerne roads in comfort while safely towing in the 2020 INFINITI QX80, which combines passenger comfort with…

When you're in the market for a reliable, head-turning luxury sedan, consider the 2020 INFINITI Q50 near Fredericksburg at Principle INFINITI of Boerne. If you already have your eyes on this exciting sedan, you are probably wondering about the INFINITI Q50 price. This affordably-priced sedan offers premium features and performance capabilities without breaking the bank. Principle INFINITI of Boerne has your…