How to Replace the INFINITI Key Fob Battery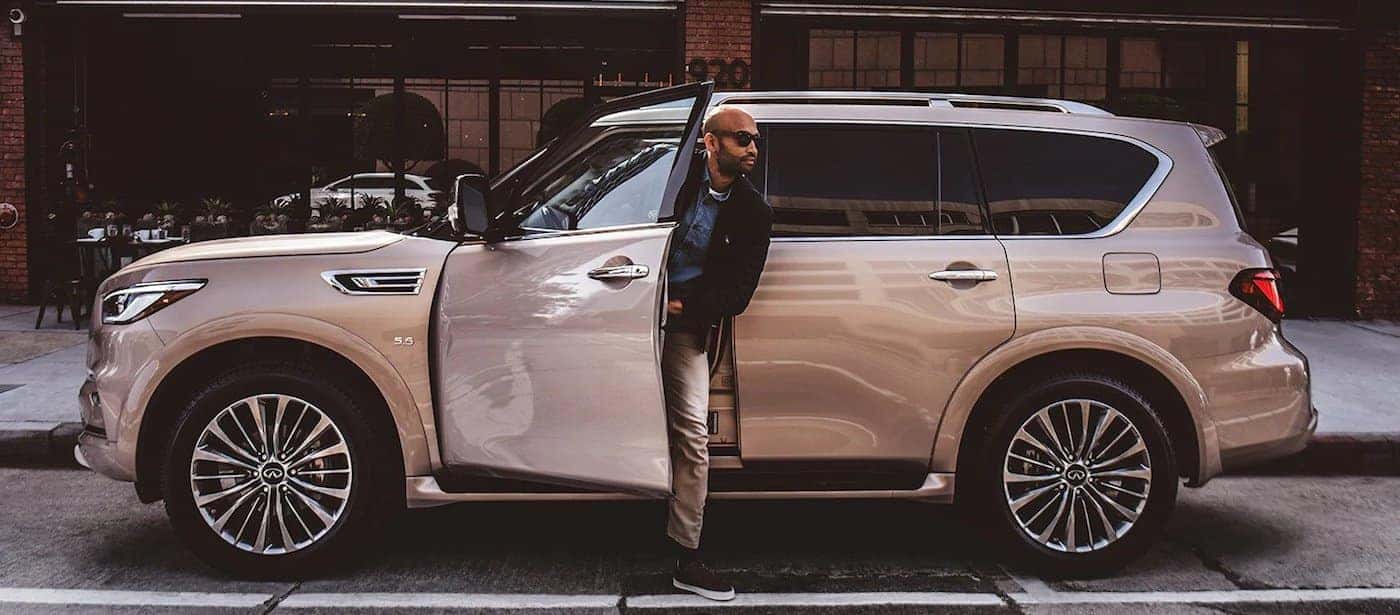 When you're looking to enhance your San Antonio commute with a luxury INFINITI vehicle, you can expect premium features like the INFINITI Intelligent Key and remote start. While INFINITI technology is top-notch, many often wonder, what happens when your key fob battery dies? The Boerne service center has a handy guide with a few easy steps to show you how to change your INFINITI key fob battery.
What Kind of Battery Does the INFINITI Key Fob Use?
Before getting started, be sure that you have the right replacement battery. An INFINITI key fob requires a CR2025 type battery, while a key fob designed for the INFINITI Intelligent Key requires a CR2032 battery. Visit our New Braunfels-area parts center to make sure you have the correct battery for your model.
Step-by-Step Guide to the INFINITI Key Battery Replacement
Press the release tab on the back of your key fob to remove the metal car key.
Once you have removed the metal key and the release tab, open the small panel located underneath it. You will see the INFINITI key fob battery housing. It's best to use a flathead screwdriver with a small amount of tape around the end to avoid damaging the fob.
Replace the dead battery with the new one. Make sure you position the positive side face-down in the fob.
Reattach the small panel that you removed earlier in the process, and reinsert the metal key along with the release tab.
You're ready to drive!
INFINITI Key Fob Battery Replacement: Troubleshooting
If you are experiencing problems with your push-button start or key fob keyless entry remote, there are a few tricks to troubleshoot the problem. We'll get you back out on the San Marcos streets in no time:
If your car is not starting, you may have a low battery. Hold the key fob closer to the start button, it will reduce the energy needed to send a signal.
If you can't start the car using the push-button start feature, the issue is most likely more than the key fob battery. Replace the INFINITI key battery first, but if it's still an issue, you need to schedule a service appointment to have the battery inspected.
If the INFINITI key battery is dead, you can use the metal key in the back of your key fob to start the vehicle and lock and unlock doors.
Visit the Principle INFINITI of Boerne Service Center Today!
When you run into any issues with your vehicle, you trust the factory-trained technicians at the Principle INFINITI of Boerne service center to help. Give us a call or stop by during service hours, and we'll get your key fob working again.
More From Principle INFINITI of Boerne
INFINITI of Mobile Receives Prestigious Award of Excellence We're proud to announce that INFINITI of Mobile has been recognized as an Award of Excellence winner for the second year in a row. Additionally, our location ranked eleventh in the nation and received the prestigious title of a Circle of Excellence location, an honor of which…

San Antonio are drawn to the popular INFINITI QX80 due to its capability and advanced features. The QX80 is the largest available SUV in the new INFINITI vehicle lineup and it has a pretty impressive towing capacity. Travel the Boerne roads in comfort while safely towing in the 2020 INFINITI QX80, which combines passenger comfort with…

When you're in the market for a reliable, head-turning luxury sedan, consider the 2020 INFINITI Q50 near Fredericksburg at Principle INFINITI of Boerne. If you already have your eyes on this exciting sedan, you are probably wondering about the INFINITI Q50 price. This affordably-priced sedan offers premium features and performance capabilities without breaking the bank. Principle INFINITI of Boerne has your…