How to Clean Leather Car Seats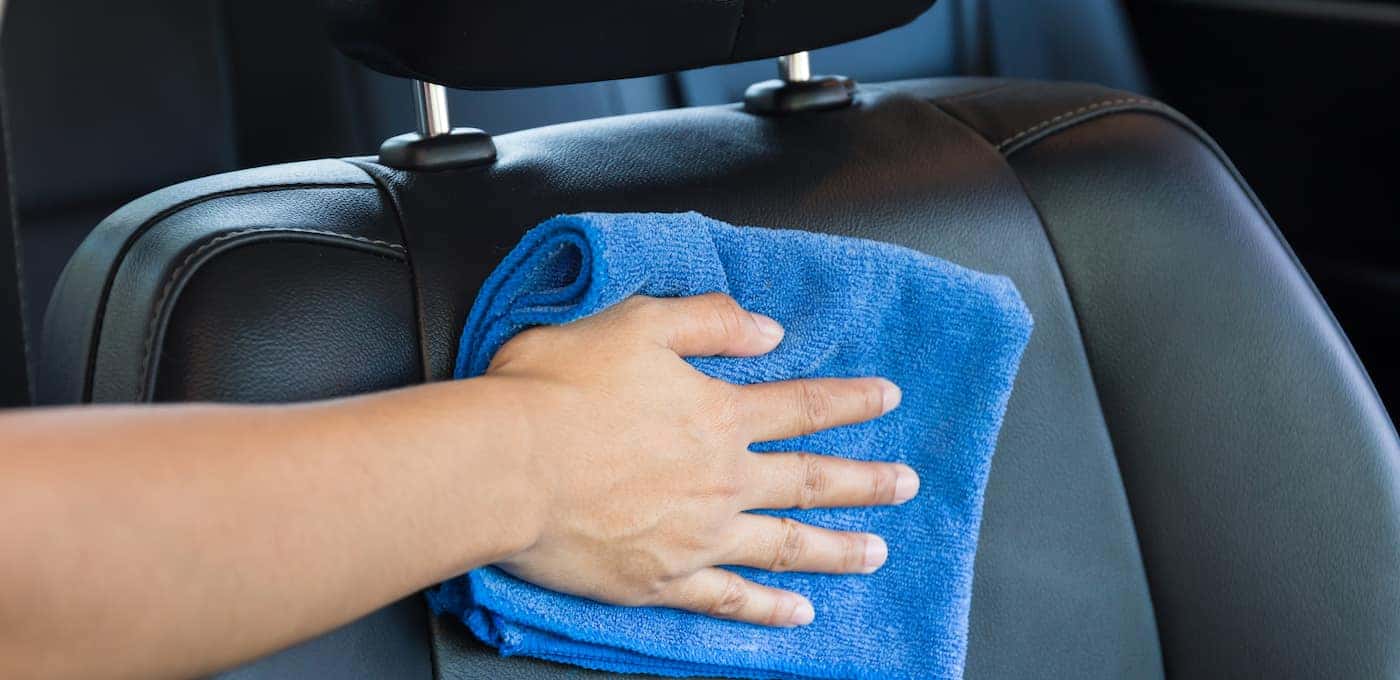 Buying a INFINITI vehicle with leather seats to make your San Marcos more comfortable and enjoyable is smart. The leather feels more luxurious than cloth, but it requires additional care to keep the upholstery clean and in top shape. Make sure you're following proper leather seat care with these handy tips from the service experts at INFINITI of Boerne.
Tips for Cleaning Leather Car Seats
If you're wondering how to clean leather car seats to make them look brand new again, we have your simple steps below:
Start by vacuuming the crevices of your seats to remove any dust, dirt, or debris.
Once the debris is gone, apply a pH-neutral cleaning solution to the upholstery, but avoid getting any liquid cleaner into any perforations.
With a microfiber cloth and soft-bristled brush, gently clean the leather upholstery.
Once the seats are clean, apply an approved leather conditioner, and gently work it in with a clean microfiber cloth. Let the conditioner dry before buffing it in with another clean microfiber cloth. Using a leather conditioner helps the seats remain supple while avoid cracking.
Best Cleaning Products to Use
It's best to use a colorless, simple damp rag while lightly dusting your car seats in New Braunfels. If you want a thorough wash, go ahead and use warm water with a bit of soap to wipe down the seats. Refer to your vehicle's owner's manual for recommendations. No matter which cleaner you decide to use, there are a few things to avoid using on your seats, such as:
Sharp objects that may scratch
Household cleaner
Dark cloth towels
Detergents
Furniture polish
More Leather Care Tips
Keep a travel bottle of leather cleaning solution and clean microfiber cloths in your vehicle. This helps keep the seats free of dust, spills, and debris while you're out in the San Antonio and Boerne areas.
If you have a garage, store your vehicle in there as much as possible. Avoiding extreme temperatures will help preserve the life of the leather.
When out running errands in New Braunfels or San Marcos, watch for shaded parking spots to keep the sun from bleaching and damaging the leather.
Learn More Leather Seat Care?
Learn more about leather seat care and how to clean your leather car seats from the team who knows your vehicle inside and out – INFINITI of Boerne! Don't hesitate to reach out to the service department with any questions.
More From INFINITI of Boerne
INFINITI of Mobile Receives Prestigious Award of Excellence We're proud to announce that INFINITI of Mobile has been recognized as an Award of Excellence winner for the second year in a row. Additionally, our location ranked eleventh in the nation and received the prestigious title of a Circle of Excellence location, an honor of which…

San Antonio are drawn to the popular INFINITI QX80 due to its capability and advanced features. The QX80 is the largest available SUV in the new INFINITI vehicle lineup and it has a pretty impressive towing capacity. Travel the Boerne roads in comfort while safely towing in the 2020 INFINITI QX80, which combines passenger comfort with…

When you're in the market for a reliable, head-turning luxury sedan, consider the 2020 INFINITI Q50 near Fredericksburg at INFINITI of Boerne. If you already have your eyes on this exciting sedan, you are probably wondering about the INFINITI Q50 price. This affordably-priced sedan offers premium features and performance capabilities without breaking the bank. INFINITI of Boerne has your…