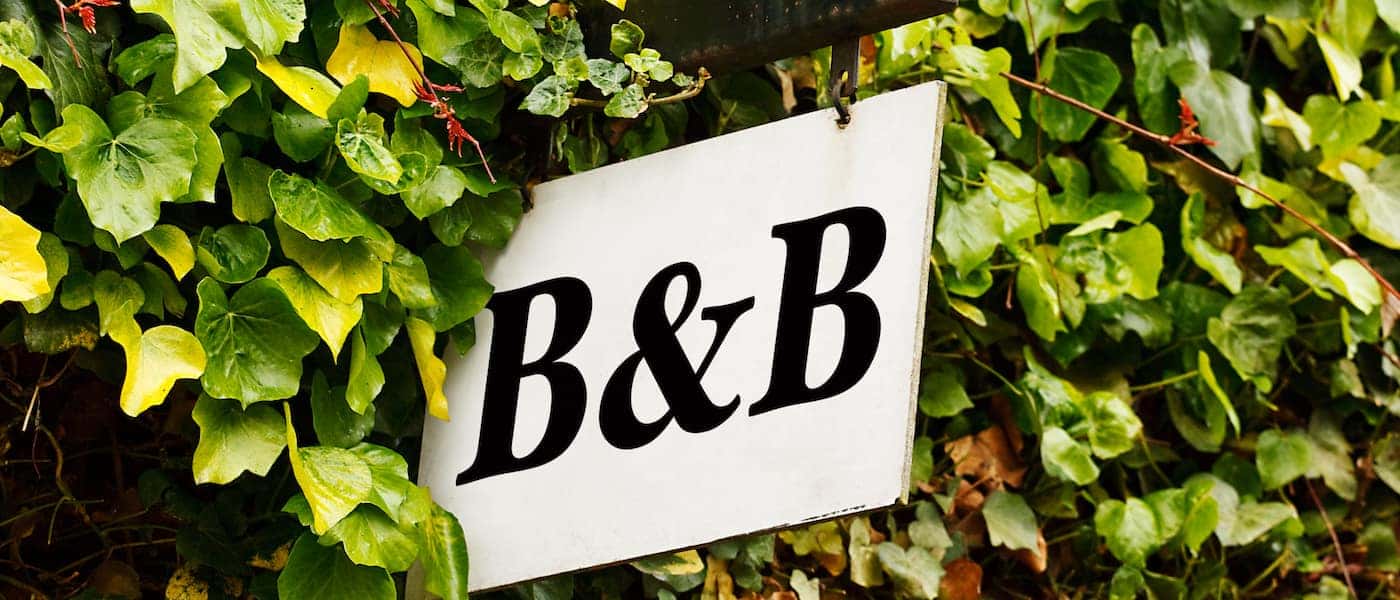 Whether you're planning a trip to visit relatives or you're a long-time local in need of a staycation, there are lots of bed & breakfasts in Boerne, TX where you can fully unwind and enjoy a quiet, relaxing stay. If you're not sure where to get started on planning your trip, allow the team at INFINITI of Boerne to be your guide. We're locally-based and always have family coming to visit, and there are quite a few Boerne bed and breakfast options we feel confident sending them to. Explore our top picks, below!
Acorn Bed and Breakfast
Situated right in the middle of Texas' beautiful Hill Country, Acorn Bed and Breakfast is an ideal location for those looking for a private, relaxing stay. You'll have an entire guest house all to yourself, known as The Queen Suite. Enjoy a peaceful soak in the spa bathtub, and find true serenity when you step into the lush backyard, which has been designated as a National and State Backyard Wildlife Habitat. Centrally located to historic Boerne, you're only one mile away from premier shopping, great restaurants, and fun sightseeing opportunities during your stay at the Acorn.
The August House
This bed and breakfast in Boerne, TX puts you in the heart of the historic downtown area. Built in 1912, The August House is one of the longest-running bed and breakfasts in town. Plan your stay in the Western Room, the Cabin Room, or the Garden Room – all are aptly named, and their detailed decor is sure to help you create fond memories of your visit to Boerne. The August House has created a quaint place to simply sit and relax all day, forgetting about the worries and stresses of daily life, but you'll also be conveniently located near all sorts of Boerne activities, including the Cibolo Nature Center and the Guadalupe River State Park.
Boerne Birdhouse
If you're traveling with family, the Boerne Birdhouse should top your list of places to stay. This charming, vintage cabin can sleep up to six people, with two bedrooms and two bathrooms. You'll know you've found it when you spot the vibrant red exterior and, of course, the birdhouses in the front yard. With a laundry room, full-size kitchen, and spacious living room, you'll have everything you need to make yourself feel right at home for a few nights. Relax in the shade of pecan trees in the backyard, or watch the native wildlife from the front porch. Though this Boerne bed and breakfast is located near plenty of fun things to do, we'd understand if you just wanted to enjoy some quiet time and hang out at the Birdhouse for the duration of your stay!
Joshua Creek Ranch
Joshua Creek Ranch is well-known as a hotspot for hunting, fishing, and other sporting activities, but they also have luxury lodging on-site. Rent a rustic ranch house for your whole family, plan a solo trip in a single room, or treat yourself to a stay in a luxury suite. All lodging features the usual amenities (private bathrooms, Wi-Fi, etc.), as well as large outdoor patios with fire pits and hot tubs – you may never want to go home! If you're looking for nearby places to visit during your stay, the Ranch is conveniently located just a short drive from both downtown Boerne and San Antonio.
Learn More About Boerne with INFINITI of Boerne!
We hope you'll consider INFINITI of Boerne as your resident experts on all things Boerne. We're always here to provide trusted advice on things to do in the area, the best San Antonio Riverwalk restaurants, golf courses in Boerne, and we're constantly on the lookout for new tips! So, if you have some personal favorite local hot spots you'd like to tell us about, we encourage you to contact us. We would be thrilled to hear from you!